Our Team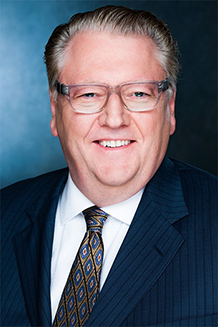 Lee A. Kitzenberg
District Agent
Lee A. Kitzenberg is founder of Promus Financial Group, LLC. Lee Kitzenberg is a District Agent for the New York Life Insurance Company. Lee specializes in working with small business owners, retirees and professionals in the area of estate, business succession, charitable giving, retirement and risk management planning.
Lee has been named a member of the 2014 Chairman's Cabinet of New York Life. Members of the elite Chairman's Cabinet are the top fifty highest producing agents among New York Life's elite sales force of more than 12,000 licensed agents. Lee is a Member Agent of The Nautilus Group® which is a service of New York Life Insurance Company and is a Financial Adviser with Eagle Strategies LLC, a Registered Investment Adviser. He is a Qualifying and Life member, as well as Top of the Table member of the Million Dollar Round Table (MDRT) which is recognized throughout the industry as the standard of excellence in life insurance sales performance.
Lee is a member of the MN Dental Association, the American Dental Association, a member of the Minneapolis Institutes of Arts Photography Council, and works with the Children's Cancer Research Foundation at the University Of Minnesota. He is also a member of the National Association of Insurance and Financial Advisers (NAIFA). He continues to expand his education through coursework at the American College. Lee has consecutively been New York Life Insurance Company's General Office Minnesota "Agent of the Year" since 2008.
Personal Background: Lee grew up in Montana and attended the University of Oregon where he received his Bachelor of Science degree. He then moved to Minnesota to attend the University Of Minnesota School Of Dentistry, earning a Doctor of Dental Sciences degree. He retired from a very successful twenty year practice in 2001 and joined New York Life Insurance Company in 2003.
Lee lives in Edina and has 4 children: Grace, David, Celine and Andrew. Lee is active in numerous charitable organizations, enjoys traveling, fine food & wine and spending time with his family and friends.
Ryan Utecht
Financial Services Professional
I sincerely believe that most people want to do what's right: right for themselves, right for their families, and right for their communities. In fact, that's one of the reasons I do what I do.
You can take comfort in the fact that we have been a part of this community for over 40 years, and therefore have a vested interest in seeing our friends and neighbors succeed. In fact, we probably have many of the same hopes and aspirations as you, and will be happy to share all the resources and information our firm has to offer.
Depending on your needs, we can introduce you to some proven, dependable ways to help protect your family's lifestyle and future; or prepare for major financial events such as paying for college, saving for retirement, or caring for an aging relative. If you're wondering about our qualifications, you may find it reassuring to know that I have 7 years of experience in the insurance and financial services industry.
Of course, my background isn't really the one that matters. I've found that getting to know our clients – their hopes, dreams and goals for the future – is far more important. So if you're looking for someone who's ready to put their expertise and experience to work for you, please let us know.
Dupé Omoyayi
Office Manager & Registered Service Assistant
Dupé has been with our office as the Office Manager since 2010. She has a Bachelor's Degree from Metropolitan State University in Finance with a minor in Economics. She continues to successfully manage the office operations and client services. Dupé holds her Life, Accident and Health License as well as her Series 7 & 66 Securities Licenses.
Our Planning Resource