Our Team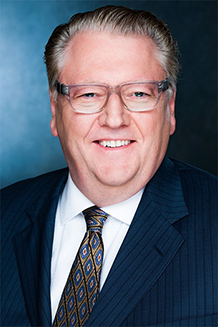 Lee A. Kitzenberg
District Agent
Lee A. Kitzenberg is founder of Promus Financial Group, LLC. Lee Kitzenberg is a District Agent for the New York Life Insurance Company. Lee specializes in working with small business owners, retirees and professionals in the area of estate, business succession, charitable giving, retirement and risk management planning.
Lee has been named a member of the 2012 and 2014 Chairman's Cabinet of New York Life. Members of the elite Chairman's Cabinet are the top fifty highest producing agents among New York Life's elite sales force of more than 12,000 licensed agents. Lee is a Member Agent of The Nautilus Group® which is a service of New York Life Insurance Company and is a Financial Adviser with Eagle Strategies LLC, a Registered Investment Adviser. He is a Qualifying and Life member, as well as Top of the Table member of the Million Dollar Round Table (MDRT) which is recognized throughout the industry as the standard of excellence in life insurance sales performance.
Lee is a retired member of the MN Dental Association, the American Dental Association, and a member of the Minneapolis Institutes of Arts Photography Council. Lee works with the Minnesota Medical Foundation and holds membership with the University of Minnesota President's Club. He is also a member of the National Association of Insurance and Financial Advisers (NAIFA). He continues to expand his education through coursework at the American College. Lee has been named "Agent of the Year" of the New York Life Insurance Company Minnesota General Office since 2008, and named "Agent of the Year Emeritas" in 2020.
Personal Background: Lee grew up in Montana and attended the University of Oregon where he received his Bachelor of Science degree. He then moved to Minnesota to attend the University Of Minnesota School Of Dentistry, earning a Doctor of Dental Sciences degree. He retired from a very successful twenty year practice in 2001 and joined the New York Life Insurance Company in 2003.
Lee lives in Minneapolis and has 4 children: Grace, David, Celine and Andrew. Lee is active in numerous charitable organizations, enjoys traveling, fine food & wine and spending time with his family and friends.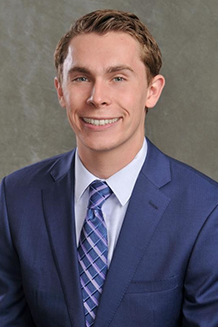 Phone: (888) 927-2821
Cody "Chuck" Riesterer, MBA
Partner
Chuck Riesterer is a partner at Promus Financial Group, LLC. Chuck attended Miami University (Ohio) for his bachelor's degree and recently graduated from the Jack Welch Management Institute with his MBA. As a financial advisor, Chuck helps provide holistic planning to help his clients reach their financial goals. Chuck provides his clients with protection planning, retirement planning, investment planning, and estate planning. Chuck believes that his relationship with his clients are partnerships and built on trust. Having a partnership and trust provides Chuck to help his clients reach their short-term and long-term financial goals.
Chuck Riesterer is certified in the Macro Asset Perspective (MAP) Planning approach. Over a period of meetings, Chuck helps his clients understand the importance of proper long-term planning. The Macro Asset Perspective® enables you to implement a balanced approach to your personal accumulation and income, combining time-tested principles of risk management with sensible strategies for long-term tax reduction, giving you the potential to increase your net spendable income in retirement.
Chuck holds his Life, Accident & Health Insurance Licenses, and Series 7 & 66 Securities Licenses.
Jordan Sanders
Licensed Service Assistant
Jordan Sanders began her career in financial services in 2013 with New York Life as a service team member, specializing in contracting and licensing, and also serving as administrative assistant to the Managing Partner. A family move in 2017 brought her to Dallas, where she was able to continue working for New York Life. In late 2020, she accepted a position as a Licensed Service Assistant to Lee Kitzenberg.
Prior to her career with New York Life, she worked as an Escrow Officer with a focus on foreclosed property in Shreveport, Louisiana. Jordan graduated from Louisiana State University at Shreveport and holds a Bachelor of Arts in Sociology. She also holds a General Life and Health Insurance License and is working towards her FINRA Series 6 license.
For fun, Jordan runs half marathons. In her spare time, Jordan enjoys reading, traveling (for running, of course) and spending time with her family.
Our Planning Resource