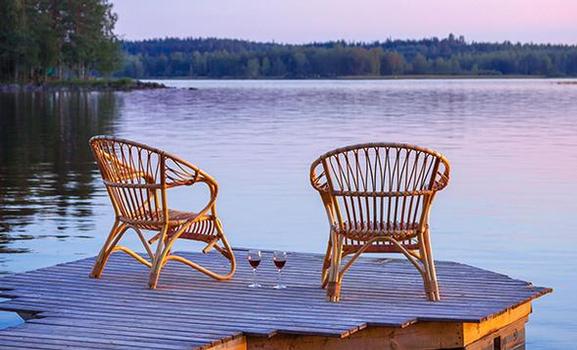 Tackling the Financial Junk Drawer
Most people have what we like to call the "financial junk drawer." Whether it's a mash-up of DIY investments or multiple professionals helping you manage your wealth, everything that affects your money is part of your financial world—and without someone to help you organize it, you can end up with a disjointed muddle of resources that don't serve you as well as they should. Your wealth has the ability to take care of you, your family, and your business for years to come—but only if you know how to use each tool, keep everything organized, and make it all work together to help you achieve your goals. And at Promus Financial Group, we help you do just that.
We believe that as our client, making sure that every facet of your financial universe is accounted for is part of our job. We work closely with you to educate you about your financial situation so you can better understand your current resources, potential risks, and opportunities to maximize your wealth. Our goal is to help you organize your financial world so that each component is effective in helping you protect your family and prepare for the future. We do whatever we can to help you understand and own the planning process, so you have complete confidence to make wise decisions about your wealth. We've intentionally built a team of advisors who each bring unique planning experience to the table, and with advisors at every stage of their career, we're dedicated to serving you, your family, and your business for generations—no matter how complex your financial "drawer" becomes. We do whatever it takes to serve our clients completely, and when we get to see them grow their businesses, take care of their families, and achieve their dreams, we call that a job well done.
Our Approach
One thing our clients appreciate about working with us is that we don't believe in cookie-cutter services or a one-size-fits-all approach. Instead, we follow a meticulous process designed to help get to know each client's situation, goals, and level of risk tolerance so that we can make appropriate recommendations to meet their needs. Everyone is different and we may amend our approach to suit a specific client, but in general, we utilize the following process to help those we're privileged to serve.
Collaborate & Customize
We believe that planning works best as a T.E.A.M.—that "Together, Everyone Achieves More." That's why we collaborate to help you organize your financial world—we'll show you how to optimize your opportunities and identify risks, and from there, we'll make sure you understand your plan so you can make confident, informed decisions that reflect your values and goals. We'll help you outline specific short-term and long-term objectives, and we communicate proactively to help you customize your plan as you grow.
Envision & Educate
We believe that at the core, every person has a dream, and when you envision what you truly desire for the future, you can use that to drive your financial planning strategies. Once we help you identify your vision for the future, we'll help you discover everything you need to know about your current financial situation so that you can approach your plan with complete clarity. We want you to gain a full understanding of each facet of your finances, so you have confidence about the choices you make with us and the direction you want to go.
Lifestyle & Legacy
When you plan for life, you have to plan for balance. We work with our clients for generations, and we want to make sure they get to enjoy their lives now and establish a strong foundation for the future. As we develop your comprehensive plan, we help you discover tools and strategies that allow you to enjoy a guilt-free and positive lifestyle now while you create an impactful legacy for the people and causes you love.
Who We Serve
We love serving people who care about their families, communities, and others around them. They want to do what's best not only for themselves, but for anyone they have an impact on. No matter your age or stage of life, or how much planning you have or haven't done, please don't hesitate to reach out if you feel as though we may be a good fit.
Individuals & Families

Pre-Retirees and Retirees

Business Owners
Our Expertise
Financial Planning

401(k) Plans

Estate Planning

Retirement Planning

Employee Benefits

Asset Protection

Business Planning

Disability and
Extended Care Needs

Life Insurance